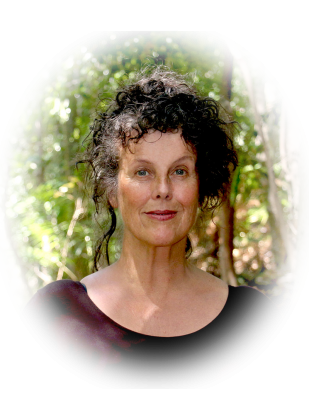 Would you like to have more energy, better health and greater resilience?
Do you want to be more relaxed, grounded and at ease in your daily life?
Are you ready to feel more centred, emotionally balanced and calm?
I'm here to help. With over 33 years of teaching experience in energy arts and meditation, I can lead you to developing more vital life energy and relaxed strength. Let me support you to enjoy a deeper, more connected and fulfilling relationship with yourself and with life.
Balancing and rejuvenating heart, mind and body are core principles of my approach to personal development. The restorative systems of Tai Chi, Qigong, Martial Arts and Body Psychotherapy each cultivate vital life energy, increased awareness, emotional balance and natural self-expression. Welcome to energy arts which empower our lives.

My teaching approach has evolved from a lifetime of personal transformation through cultivating awareness and love in action. With warm-hearted and comprehensive instruction I make the systems of Tai Chi, Qigong, Martial Arts and Body Psychotherapy accessible and enjoyable for everyone. Come along and try one of these energising practices and enrich your life with vitality and well-being.
Learn Qigong at home with a beautiful range of Instructional Videos
Student Testimonials
hover over the text to pause slider
Kaye, Retired primary teacher
Qigong with Shirsha these past few years has shown me a deep awareness of the connection between breath and body movement. I love her friendly and perceptive teaching style and feel my good health owes much to this practice.
Kaye, Retired primary teacher
Judy, Creative Arts Teacher
Qigong makes me feel very good and is so enjoyable to do. The movements are  easy and so uncomplicated, but seem to work in profound ways. I feel better and better, more relaxed and more energised as the Qigong session progresses, and the feeling of vitality lasts all day! I have much more strength now. I feel lighter and clearer in my mind, happy and positive. My shoulder stiffness is gone and my eyesight and digestion have improved. We are so lucky to have a teacher with a true depth of knowledge who instructs with sensitivity and clarity, deftly catering to all ability levels.
Judy, Creative Arts Teacher
Deb, Organic Chef
I cannot recommend the Qigong taught at
Heart Mind Centre
highly enough. Each class is like a deeply healing massage and meditation. Deeply healing because the Qigong movements open up the channels for energy to flow throughout all areas of my body. And meditative because my mind becomes single focused on the exercises and the breathing. Although I have always enjoyed strong physical exercise I can feel that this is actually more powerful in its capacity to keep me fit and healthy.
Deb, Organic Chef
Brinn, Manager
I have been practicing Tai Chi and Qigong for 1.5 years with Shirsha with great benefit to mind and body. Her teaching style transmits the finer points and internal aspects of these arts very well, while keeping a calm and respectful environment. For me Tai Chi and Qigong are a perfect continuation of my internal development, martial and body maintenance  practices.
Brinn, Manager
Leonie, Business Owner
After nearly 18 months of Hapkido training, I've gained a great deal of strength, improved flexibility and there appears to be a kind of physical re-alignment occurring. Beyond the physical, I've noticed improvements in my ability to focus and have gained greater clarity and calmness of mind. With Shirsha we train in an environment of acceptance, mutual respect and integrity. As a beginner, I feel I have just touched the surface and am excited about continuing to train and discover more of what this very old and beautiful art has to offer.
Leonie, Business Owner
Laura – Poet
Thank you so much for the one day Life-force Workshop. I loved the yang kicks and blocks followed by the yin flow of qigong. I felt energy streaming through my body. The meditations were sublime and the conscious walk was lovely. I would definitely love to do it again.
Laura - Poet