cultivate your life-force
Rejuvenating time to relax within, deepen meditation and build vital life energy
---
Retreats and Workshops are temporarily suspended due to the social distancing measures currently in place. I look forward to recommencing these next year and seeing you all again for a deeper journey into energy arts and meditation.
In the meantime, you can train with me Online! Please find my Online Class schedule here.
---
In the Heart of Qigong Retreat I'll be teaching you a range of enjoyable practices for cultivating vitality, inner connection, emotional balance and rejuvenation. These restorative retreats offer a unique blend of Qigong exercises, energy breathing methods, mindful awareness skills and self-healing practices. Through the rhythmic, flowing forms and body-based meditations of Qigong, you'll enjoy a vibrant approach to improving health and harmony of body and mind.
A Heart of Qigong Retreat offers time-out to replenish your energy reserves, regenerate the nervous system and be fully present for a deeper, more fulfilling connection to life. In a beautiful natural environment, you'll learn valuable ways to your activate life-force and feel your aliveness. You'll practice how to be more grounded and centred, calm the mind, manage stress and come back to your essential nature.
Slow down, enjoy deep relaxation and give yourself time and space to nurture your entire system in this delightfully revitalising Qigong retreat. Reconnect with your natural life-force… a force that never goes away.
"Knowing how to breathe in the vitality of nature and nourish ourselves with universal energy is the great gift that Qigong has to offer us. I am so happy to share this ancient wisdom with you, immersed in the beauty and healing power of a natural setting".
Shirsha Marie
Heart of Qigong Retreats
Byron Bay Australia
Qi Dynamics Workshop
Tai Chi • Qigong • Meditation

 a self-healing journey

Traditions that have healed and inspired for thousands of years
Welcome to the self-healing journey of Tai Chi-Qigong. In these empowering workshops I teach an authentic range of Tai Chi and Qigong training methods for mastering energy and enlivening body and mind. Come along and participate in a workshop of inspirational techniques that are pleasurable, easy to follow, and suited to all ages and levels of fitness.
You'll learn internal strength building practices which include: grounding and centering techniques; postural alignment and relaxation skills; rhythmic flowing exercises; self-massage techniques; deep breathing methods, guided relaxation and meditation in movement.
Tai Chi-Qigong balances, transforms and regenerates the body and mind. Its techniques boost the immune system, calm the nervous system and help protect the body and mind from stress and disease. Tai Chi-Qigong practices provide effective tension release and promote deepened states of awareness and peace. Ultimately these systems cultivate respect and harmony with self and others and improve our experience of daily life.
Included is a complimentary Qigong DVD to assist with your ongoing practice and continue the healing experience of Tai Chi-Qigong in your daily life.
Qi Dynamics Workshop
Byron Bay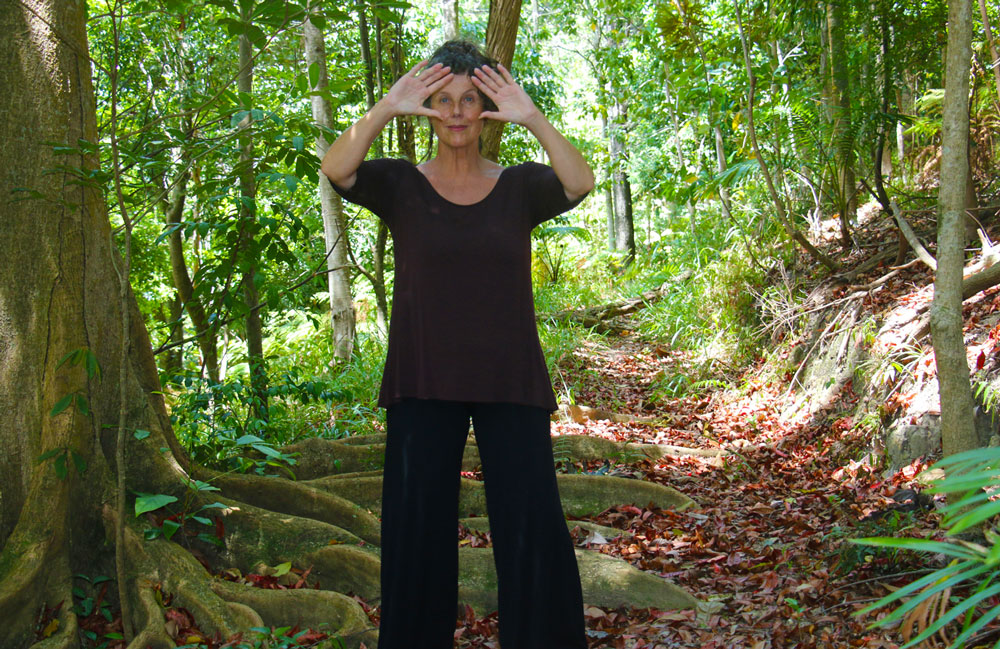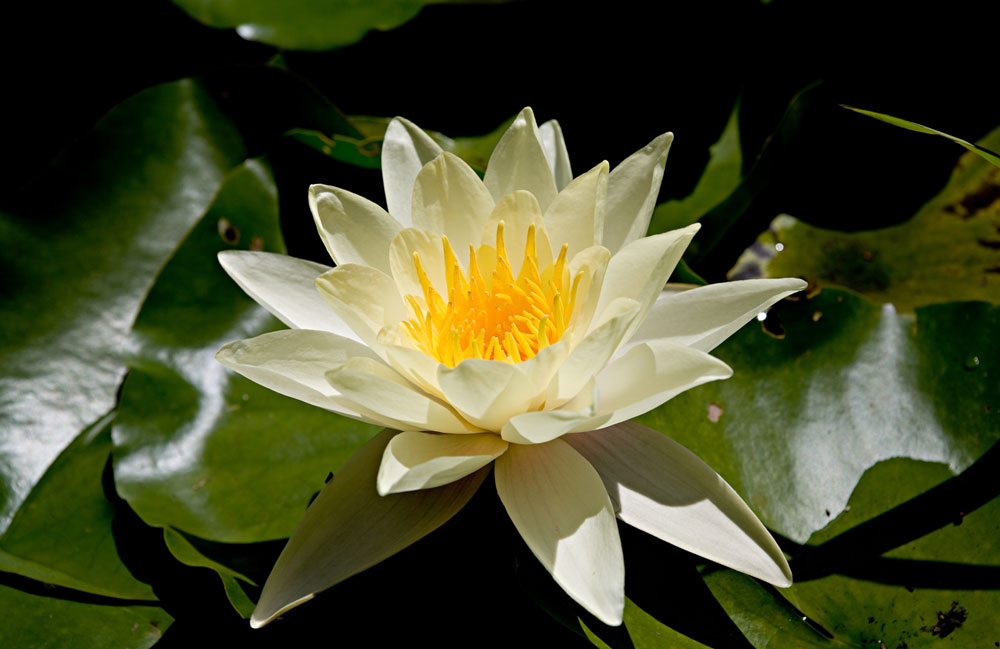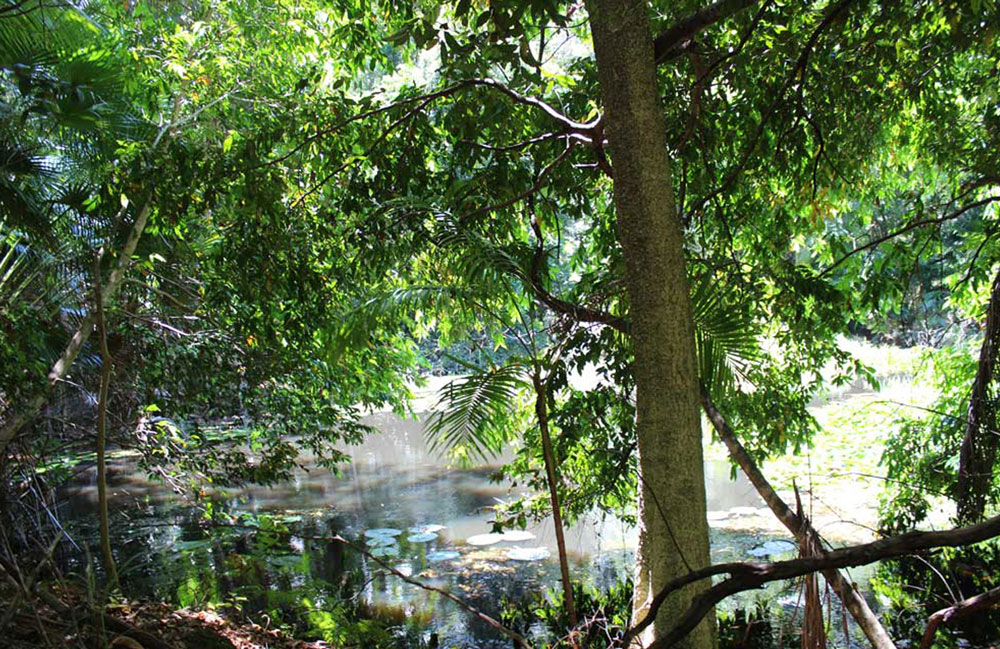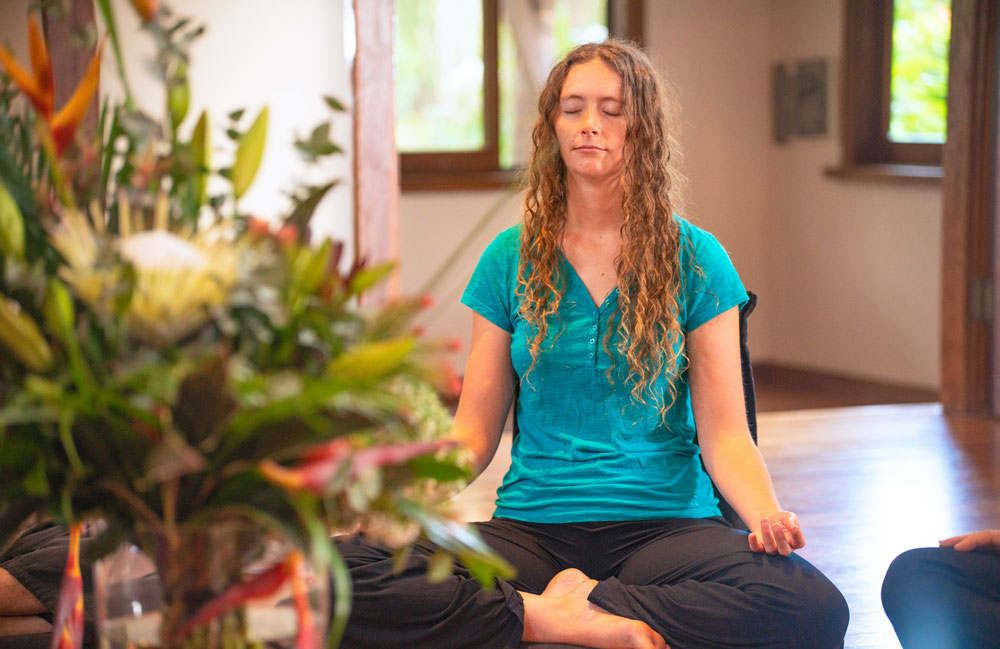 Student Testimonials
hover over the text to pause slider
Paul, Organic Farming Teacher
I am most grateful for the commitment and compassion of our Tai Chi teacher Shirsha Marie. For 10 years now I have been practicing Tai Chi at the Centre here in Byron Bay and have been able to free my body from back and joint pain. Tai Chi has helped me to move to a deeper and more satisfying level of meditation. There are so many benefits for mind body and spirit from this ancient art.
Paul, Organic Farming Teacher
Monique,  Theatre coach and French tutor
"Shisha conducts her Qigong classes with so much patience, care and gentleness that I always feel empowered and guided by her in deeply feeling my energy and knowing my body better. Her mastery and clarity in turn also help me to tap into a wonderful inner flow, which has proven overtime to be extremely healing and regenerating for me."
Monique,  Theatre coach and French tutor
Chrissy Olsen, Author
Shirsha Marie is quite simply one of the best teachers I have ever had. I began studying Qigong with her 3 years ago. It has had a profound effect on my life, leading to a quieter, deeper equilibrium within me. I am looking forward to further years of study with her.
Chrissy Olsen, Author
Anna, Lawyer
I have been practising Qigong with Shirsha for more than 4 years. Of all the exercise and movement forms I have tried over the years, this has been the most interesting and rewarding. Over time, I've experienced certain physiological changes which neither medical nor alternative therapies have been able to produce - but the form has much to offer beyond the physical, and my sense is that one gets what one needs from it. The teaching here is deep and refined, and every class reveals something new to me in the form. There is an ever-unfolding exquisite subtlety to be found here.
Anna, Lawyer
Dr David Retired Doctor
I am a doctor retired after forty years of medical practice in Byron Shire. As part of my quest in maintaining health into senior years, I have been attending Shirsha Marie's classes in Mullumbimby and Brunswick Heads and have also done a day Life-force Workshop. Shirsha is very dedicated to the healing traditions of Qigong and related Tai-chi and she makes it easy to follow with her clear demonstrations and explanations of this healing art which engages body, mind and breath.
Dr David Retired Doctor
Diti, Music Teacher
I was overjoyed when I found Tai Chi classes with Shirsha. I had been suffering from arthritis in my knees, which meant I could not walk more than a few metres. Also I had been diagnosed with mild emphysema so my doctor suggested that I do Tai Chi to help my lungs repair. Now after three years of practice my lungs are healthy, I can take long walks on the beach and I have high energy and excellent health.
Diti, Music Teacher